.....
....It was extended for a week after you....apolog-?
....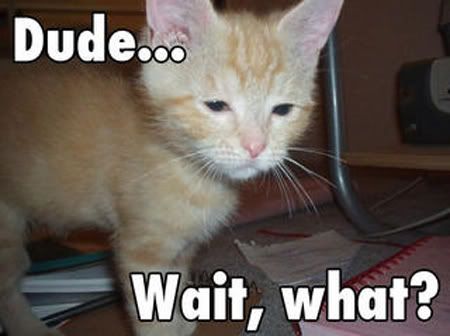 Yes indeed. Before I explain how it was extended, here's the offending post (well, there were several, but this was the catalyst):
(Click to expand/zoom in):
So apparently, you can't call people terrorists on gametrailers. Especially Islamic guys who are in the process of defending Islamic extremist views (yes, he defends, escuses and downplays Islamic extremist viewpoints.
Some example of his behaviour, just from today:
(Click to expand/zoom in):
(Click to expand/zoom in):
They get worse. This guy has some real classics, but I can't be arsed to dig for them now. I did have an exchange with him on this same day though, and can give you one example from that particular discussion (if you can call it that).
It was a discussion regarding the so called end of the world in 2012. This fine gentleman posited that:
no human will ever know the end of the world.
To which i replied:
And you know this, how, exactly? What if there were a huge asteroid headed to earth, and we didn't have the means to avoid catastrophe?
He then said this:
if you think humans will know the exact time of the end of the world, then by all means go ahead im not stopping you.
My response:
We'll be able to predict the suns' demise, won't we?
Him:
predict=guess thats no good. i originally said no human will ever know the endof time, as in, when is it exactly gonna happen. like i said before, by all means go ahead and keep 'predicting' it.
Me:
Predict doesn't have to mean guess. A mathematical prediction is basically fact if it's repeatable and based on solid information. The end of the suns' lifecycle may fall into just such a thing.
Him:
you honestly think scientists will know the exact time of the sun's demise? really? seriously, go ahead man im not stopping you lol
To which I responded:
Earth's fate is precarious. As a red giant, the Sun will have a maximum radius beyond the Earth's current orbit, 250 times the present radius of the Sun. However, by the time it is an asymptotic giant branch star, the Sun will have lost roughly 30% of its present mass due to a stellar wind, so the orbits of the planets will move outward. If it were only for this, Earth would probably be spared, but new research suggests that Earth will be swallowed by the Sun owing to tidal interactions.[87] Even if Earth would escape incineration in the Sun, still all its water will be boiled away and most of its atmosphere would escape into space.
You were saying?
The rest is in this pic:
(Click to expand/zoom in):
(read the text from top to bottom, it's a quote pyramid and it may look confusing, but just read it as a standard convo, from top to bottom, starting with him saying ''that's only explaining''....
What a fine speciemnt he is. As you can see, you can't converse with this guy, and everytime Islam comes up, he gets extra irrational. Well, I was tired of dealing with him, and he happened to catch me on a rare bad day, and so I screwed with him.
Anyways, so I get a message saying I have been banned for 3 days. No surprise there. I actually expected a permanent ban. I message the moderator, and this is what goes down:
magx01 said:
Totally deserved it. I was being a jackass, but truth be told, I need the break.

I'll resume my normal demeanor once reinstated.
ZippingMeteor said:
Your ban from 2010-01-29 has been updated for the following reason: So you think they deserved to be called a terrorist. Now the ban's a week.
magx01 said:
What? I said I deserved it!

ME, I deserved the ban.
ZippingMeteor said:
You said you were telling the truth when you called him a terrorist.
magx01 said:
No, I did not. Show me where.
ZippingMeteor said:
Ok, I'll admit that the second part was misread but the first isn't clear. You could have meant either user because you didn't put a topic in the sentence.

Not that it matters. You still broke one of the most serious rules on the site multiple times. Breaking that rule has always resulted in a permanent ban on sight. Even if we don't feel a perma is appropriate, a three day ban is far too kind for breaking that rule even once, let alone multiple times. I'm not making the ban any shorter.
magx01 said:
I clearly said I was being a jackass.

You increased the length of the ban due to 2 misreadings on your part. I clearly calle dmyself a jackass, said I needed the break anyways, and promised to resume my normal beahviour upon my return.

Nothing in any of that is me saying anything about him. So I message you to admit fault, you misread it, punish me for apologiazing, and now refuse to revert back to the original ban period? That's not fair.
And he replied back reiterating that the ban extension would stay.
How the fuck is that fair? I mean, it's only a week, and complete jackass/asshole that the guy is, me calling him a terrorist would easily have merited a permanent ban, but that's not what they gave me. Extending it after the fact based on his lack of reading comprehension and then not changing it back is not fair in principle. It's most likely a pride thing.
Ah well. All I can say is
LOL INTERNETS